How to Use Your Holmside Gift Voucher Code
A Guide for Using Credit Voucher Codes to Book Holmside Park Visits Online
If you attended 2020's Santa's Grotto Event, please check your email inbox that for a gift voucher code which you can use to book any session at Holmside Park in 2021. The guide below will show you how to use it. Codes were only sent to email addresses for those that booked tickets & attended the event.
If you cannot find your gift voucher code, please email info@holmsidepark.co.uk using the email you booked your Santa's Grotto tickets with, and we will be able to send that code over to you.
First please select the date you wish to visit us and then click Next Step
Then select the number of tickets that you require and click next step. Make sure all your tickets are booked for the same timeslot. Click next step once you have selected all necessary tickets.
For the upcoming Dinosaur events, you must book a child ticket for anybody under 18 that will be attending, & an adult ticket for anybody over 18 that will be attending.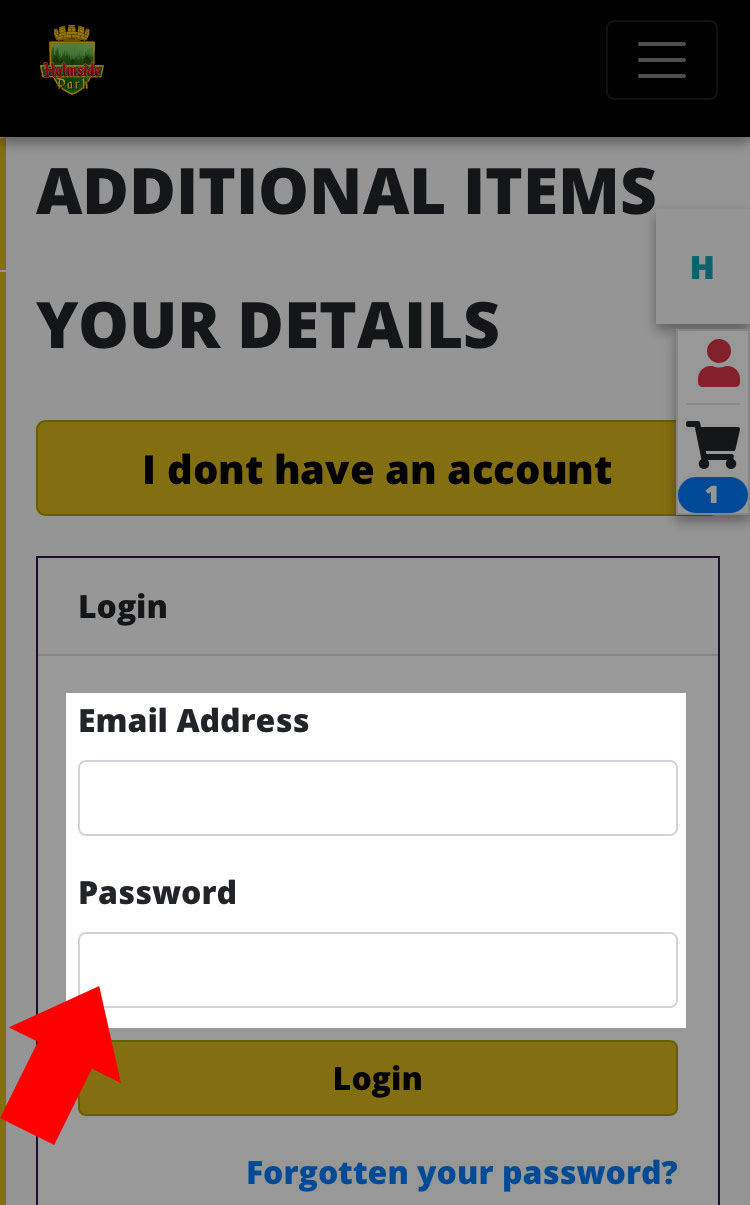 Next, you will need to log into your account that you used to book your grotto tickets.
Once you reach the checkout page, you will see a box labelled "Promo Code / Gift Voucher". Put your gift voucher code into this box and click add.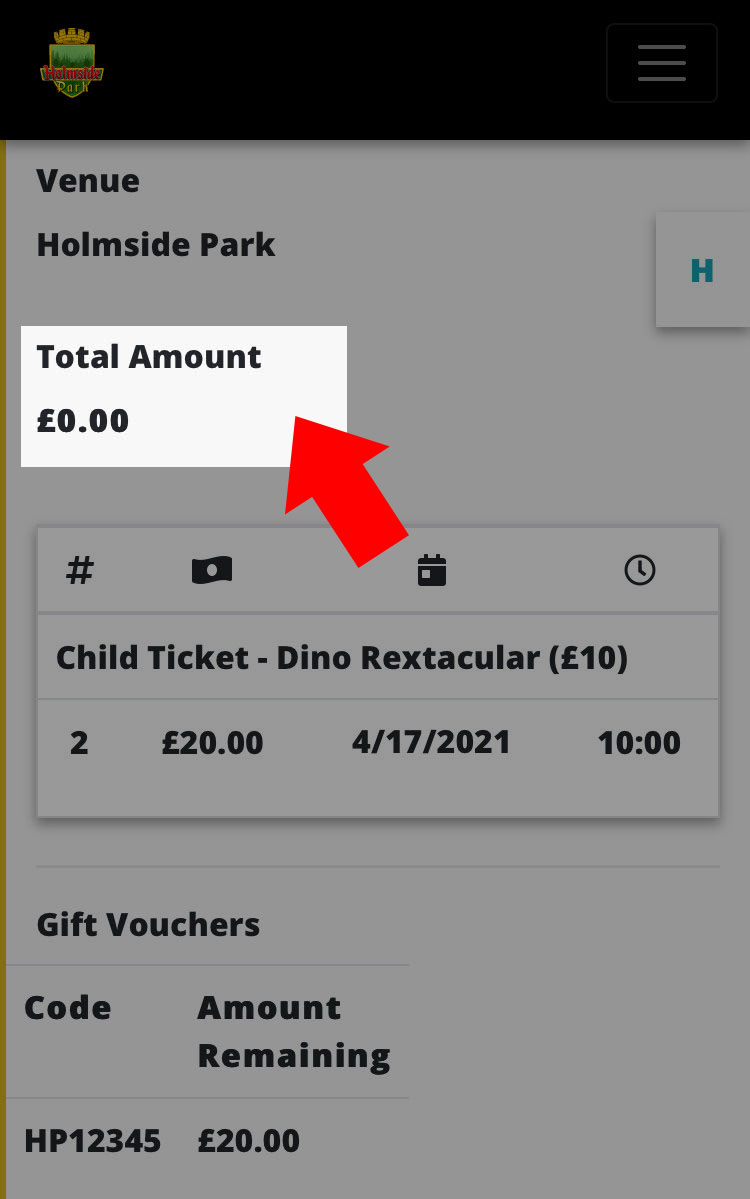 The gift voucher will then take the relevant amount from the total price of your booking
If your gift voucher is worth more than the tickets you are ordering, the remaining balance on your gift voucher will still be valid for future bookings. (E.g. You book tickets worth £20 but your voucher is worth £30, your voucher code will still have £10 creditted to it. Use the same code again for future bookings)
If your tickets cost more than your voucher is worth, you will have to pay the remaining balance with a debit/credit card.
Select checkout to complete the transaction.