How to Fill In Your Holmside Park Waivers
Everybody must complete a waiver before visiting Holmside Park, including both adults & kids. Waivers are valid for 12 months.
Everyone that visits Holmside MUST have a completed waiver prior to visiting regardless of their age. Waivers are valid for 12 months so once you have completed a waiver, you can visit Holmside Park for a whole year without having to complete another.
Waivers need to be completed for safety & insurance reasons. The guide below will show you how to complete a waiver for adults and on behalf of children.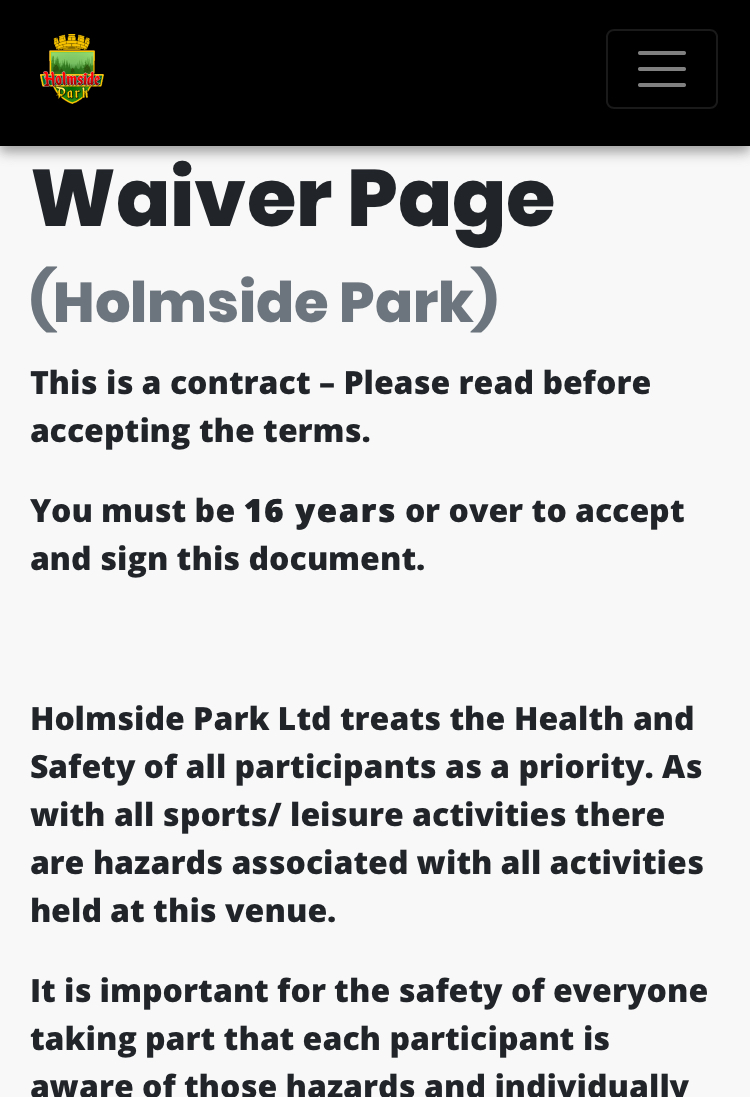 First you will need to open the waiver page to complete a waiver. You will find this in your booking confirmation email or you can the link above.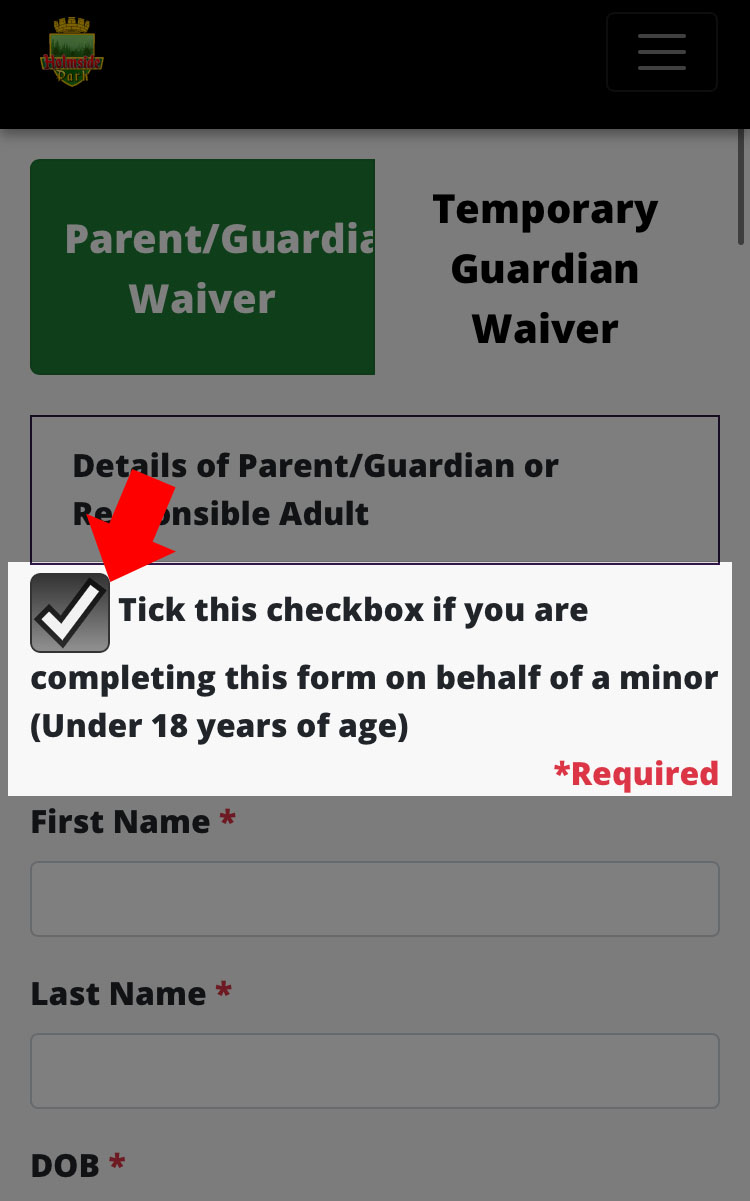 If you want to fill in a waiver for anybody under the age of 18, please make sure to tick the box labelled "Tick this checkbox if you are completing this form on behalf of a minor". If you are only filling in a waiver for an adult, do not check this box.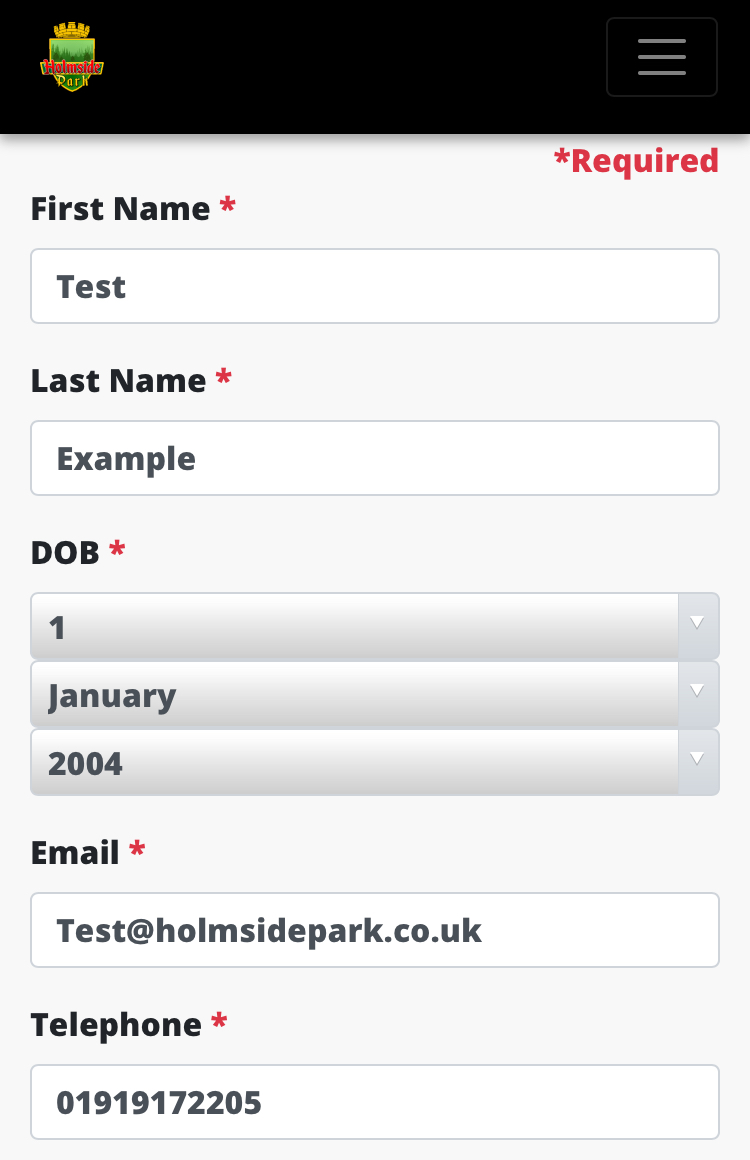 Next you will in all of your own details. If you complete a waiver on behalf of another adult, please make sure they are aware of all of our terms and conditions prior to arrival.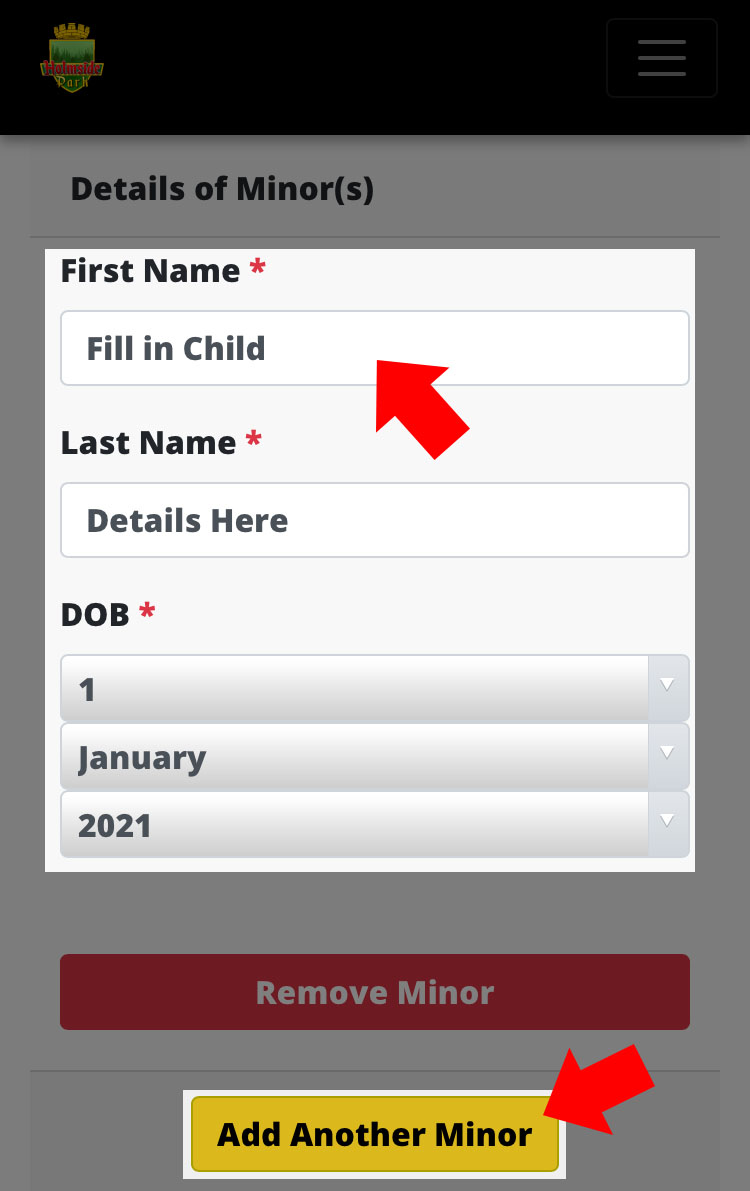 If you checked the tickbox earlier, you will then have to fill in the details for all of the children in your group. Fill in the details for the first child, and then if you have any other children attending with you, click the "Add Another Minor" button & fill in their details too. Repeat this until you have entered the details for all of the children in your group.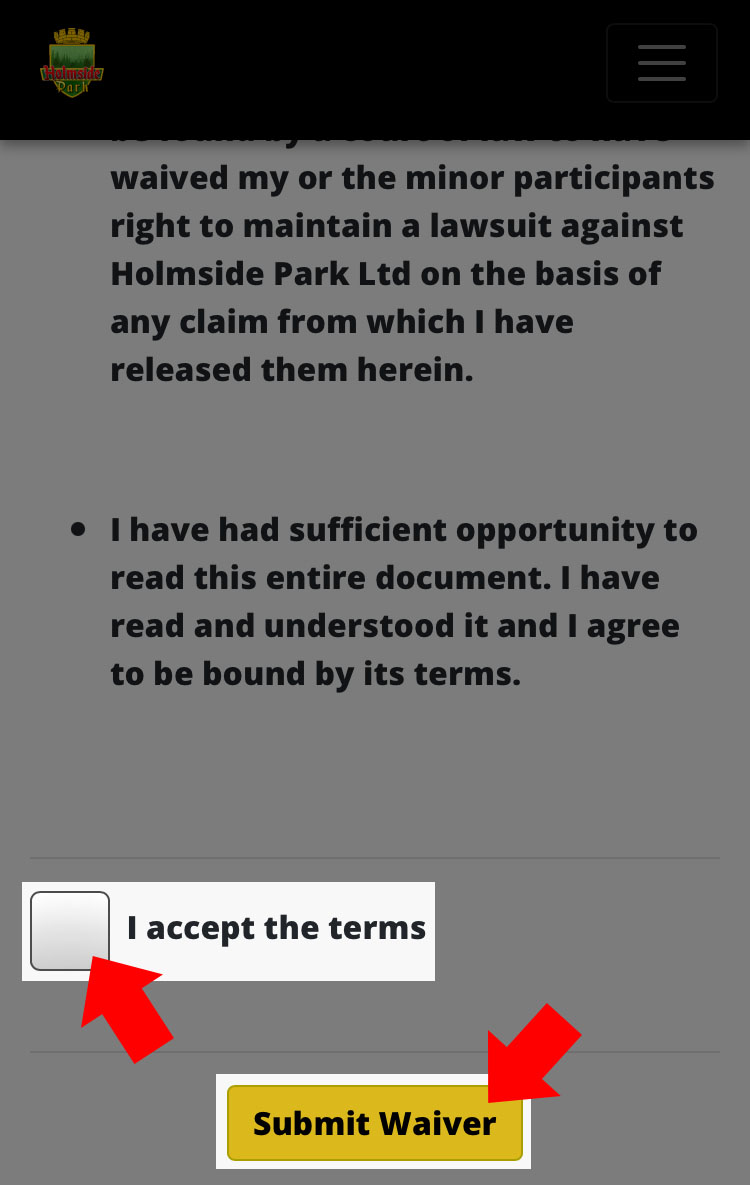 Check the box to confirm you accept our terms and conditions, then select Submit Waiver. This will submit the adult waiver you completed as well as any child waivers you completed.
For any other adults in your group, separate waivers will have to be completed for them. Remember, these waivers last for 12 months, so you will only have to do this once a year!
You will not receive a confirmation email but be assured that your waiver has been submitted. Just give your name at reception when you arrive, & have a great day at Holmside Park!